TPU hot melt adhesive film for garment or seamless underwear
Product Detail
Product Tags
It is a TPU hot melt adhesive film coated on glassine double silicon release paper. textile fabric,cotton fabric,seamless underwear, seamless pockets, waterproof zippers, waterproof strips, multifunctional clothing, reflective materials and other fields. The compound processing of various elastic fabrics such as nylon cloth and lycra, and the bonding field of materials such as PVC and leather.
1.good lamination strength: when applied at textile, the product will have a good bonding performance.
2.good water washing resistence: It can resist at least 20 times water-washing.
3.Non-toxic and environmental-friendly: It will not give off unpleasant smell and will not have bad influences on workers health.
4.Dry surface: It is not easy to anti-stick during transportation. Especially when inside the shipping container, due to water vapor and high temperature, the adhesive film is prone to anti-adhesion. This adhesive film solves such a problem and can make the end user get the adhesive film dry and usable. 5. Good stretch: It has stretch, can be used to bond the stretch fabric to make it looks better.
fabric lamination
Hot melt adhesive film is widely used at fabric lamination which is popular welcomed by customers because of its easy-processing and envoronmental-friendly. Some customers also use it to bond the seamless underwear as it has stretch. It also can be used to bond normal fabric or other materials as it is a universal film for kinds of materials.
This quality can also to bond kind of VC material, leather and others.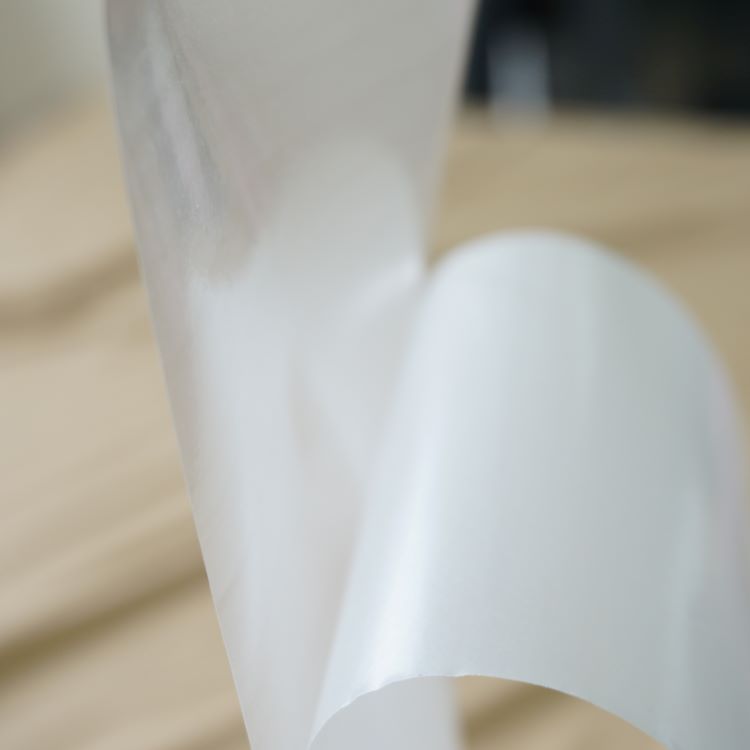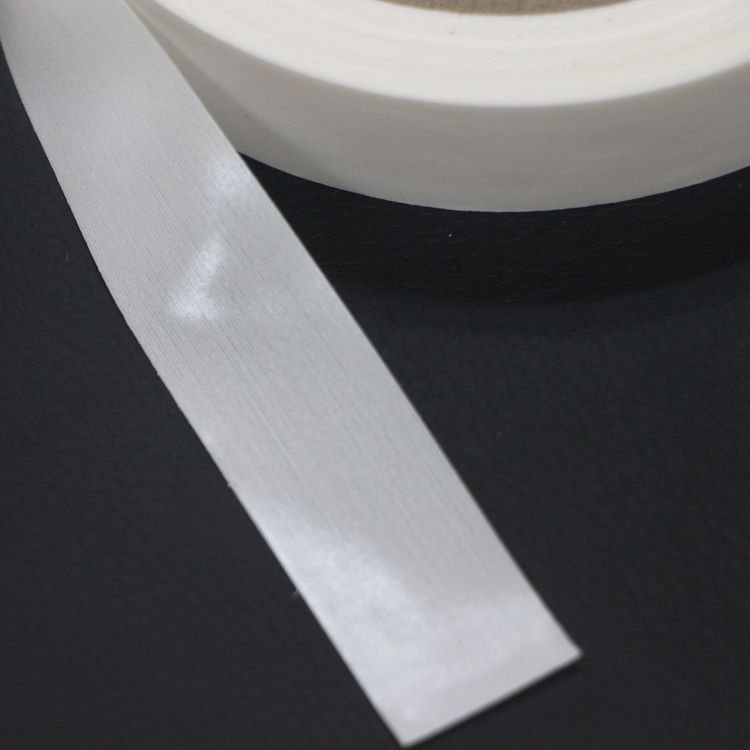 ---
Previous:
Manufactur standard string(352870)
Next:
Hot Selling for China 1.52*15m Ppf- Tph Transparent Paint Protection Film Self Healing Anti Scratch Protective Car Body Sticker
---