Product Detail
Product Tags
This product is our best-selling product since the global COVID-19 epidemic in 2020. It is a kind of PEVA waterproof strip made of composite material, which is used for waterproof treatment at the seams of protective clothing. Compared with PU or cloth-based adhesive strips, it has a lower cost and good quality and effect. , It is the best product used in the waterproof treatment function of protective clothing. Because of its low melting point, the operating temperature of the product on the hot air blower will not be too high, so that the protective clothing fabric will not be burned or deformed. Its excellent bonding performance is also the best selling point of this product.
1. Non-toxic and environmental-friendly:It will not give off unpleasant smell and will not have bad influences on workers health.
2. Anti-bacterial: It contains anti-bacterial composite at certain proportion.
3. Good price: This is a new kind of compunding material which saves raw material cost and can bring more benifit.
4. Colurs could be customized: Normally we produce blue, yellow, white colour.
This kind of apron is very light and thin, but it has excellent waterproof and anti-bacterial properties, and is anti-static. It prevents the apron from clinging to your clothes and causing discomfort. Usually this product can be used to wear directly, generally in areas where the epidemic is not very serious, it can be worn directly outside the clothing. If you are in an area where the epidemic is relatively severe, you can wear an apron over the protective clothing. We all know that protective clothing is very expensive. In order to prolong the service life of the protective clothing, we can wear this apron outside the protective clothing to protect the protective clothing. When it is not needed, it can be torn directly and scrapped, which is very convenient.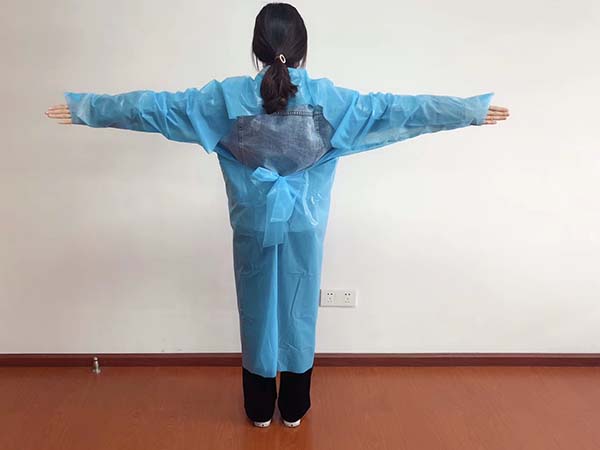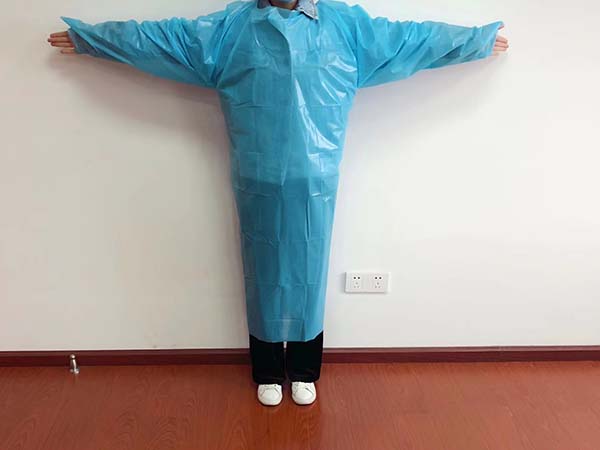 ---
Next:
Disposable CPE apron
---