PEVA seam sealing tape for disposable protective clothing
Product Detail
Product Tags
This product is our best-selling product since the global COVID-19 epidemic in 2020. It is a kind of PEVA waterproof strip made of composite material, which is used for waterproof treatment at the seams of protective clothing.Normally we make the width 1.8cm and 2cm, thickness 170 micron. Compared with PU or cloth-based adhesive strips, it has a lower cost and good quality and effect. , It is the best product used in the waterproof treatment function of protective clothing. Because of its low melting point, the operating temperature of the product on the hot air blower will not be too high, so that the protective clothing fabric will not be burned or deformed.Besides,colors could be customized. Colour of blue, red, yellow, white are often choosed.Its excellent bonding performance is also the best selling point of this product.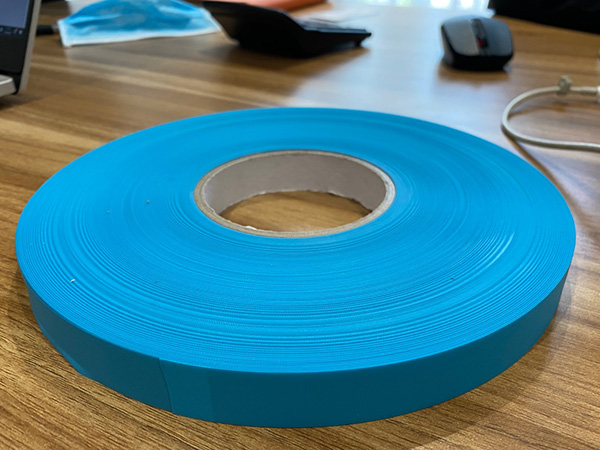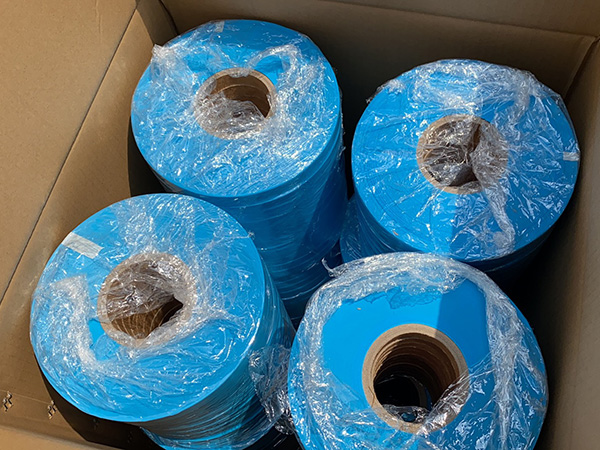 1. Suitble for most PPE fabric: This product is develop for normal bonding of most PPE fabric, and it is widely used by many protective clothing manufacturers.
2. Good price : This is a new kind of compunding material which saves raw material cost and can bring more benifit.
3. Non-toxic and environmental-friendly:It will not give off unpleasant smell and will not have bad influences on workers health.
4. Easy to process at hot air machines and labor-cost saving: auto hot air machine processing, which could go more than 20m/min, saves labor cost.
This is a PEVA new combined material adhesive tape for water-proof seam sealing of disposable protective clothing. Normally 2cm and 1.8cm are used. Any width could be customized.We have exported this item to many countries all over the world. At the same time, we are more and more experienced at this industry. The applicable fabric of this tape is ppe non-woven fabric. Generally, the factors that affect the bonding effect are the machine temperature, the operating speed, and the distance between the tuyere and the fabric, and the most important decisive factor is the composition of the fabric. Generally, the composition of calcium carbonate filler in the fabric will have a great influence on the bonding effect. The lower the calcium carbonate content, the better the bonding effect, and vice versa, the worse the effect. Therefore, we recommend that customers use our samples first and confirm the performance before making large-scale products.For this product, we have stable stock for ready to ship.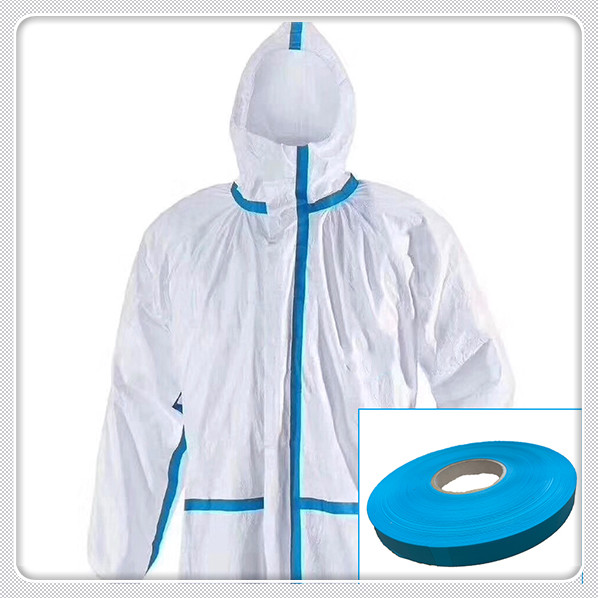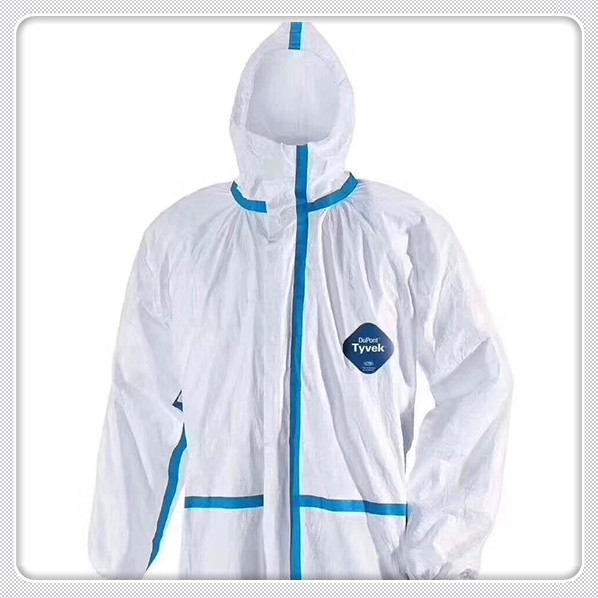 ---
Next:
CPE film for CPE apron
---