Hot melt adhesive film for outdoor clothing
Product Detail
Product Tags
It is a translucent thermal polyurethane fusion sheet which is suitable for bonding of super fiber, leather, cotton cloth, glass fiber board, etc. like Outdoor clothing placket/zipper/pocket cover/hat-extension/embroidered trademark. It has a basic paper that can make it convenient to locate the place of heat press position.Besides, the width and thickness could be customized. Certain thickness will be advised according to customer's request and application. This is a hot-sale product because of it's low melting temprature and softness.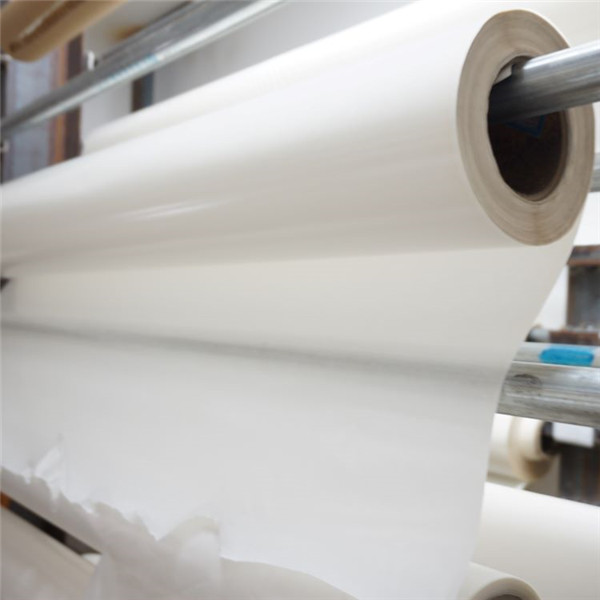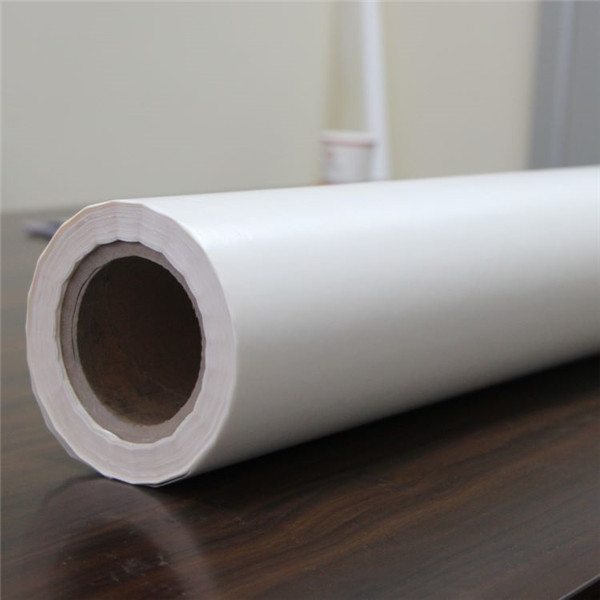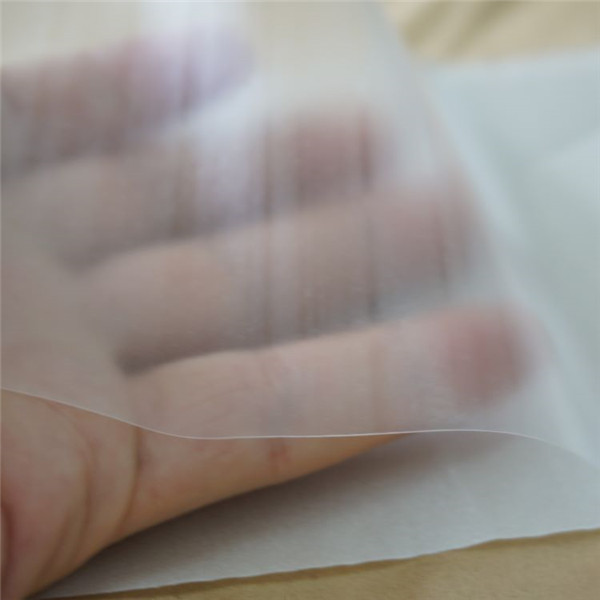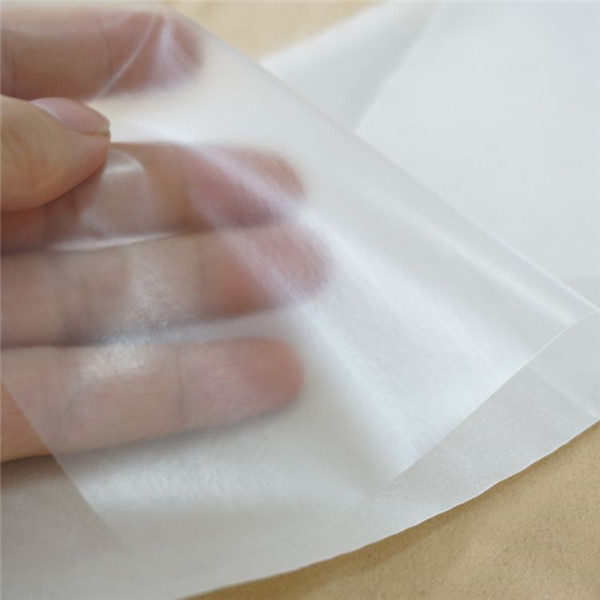 1. Soft hand feeling: when applied at clothing, the product will have a soft and comfortable wearing
2. Water-washing resistant: It can resist at least 10 times water-washing.
3. Non-toxic and environmental-friendly: It will not give off unpleasant smell and will not have bad influences on workers health.
4. Easy to process at machines and labor-cost saving: Auto lamination machine processing, saves labor cost.
5. Low melting point: It suits fabric with low temperature resistance.
Outdoor Clothing
TPU Hot melt adhesive film is widely used at outdoor clothing such as placket,cuff laMination and zipper seam sealing which is popular welcomed by customers because of either its soft and comfortable wearing feeling or aesthetic appreciation. It is also a trend in the future that using hot melt adhesive film for seam sealing instead of traditional sewing.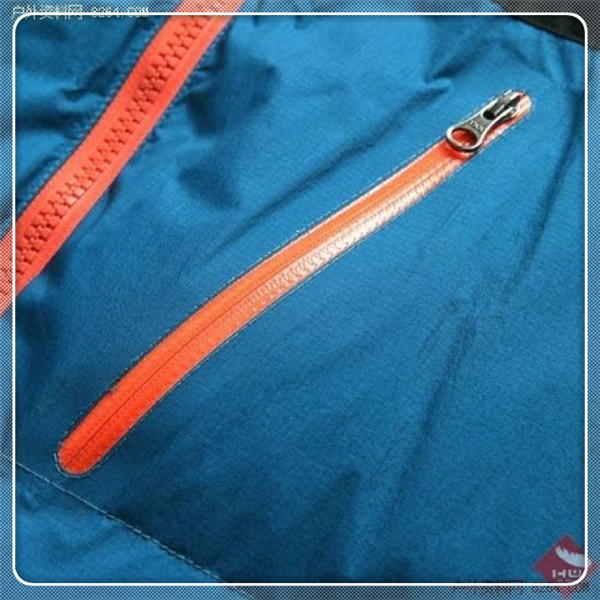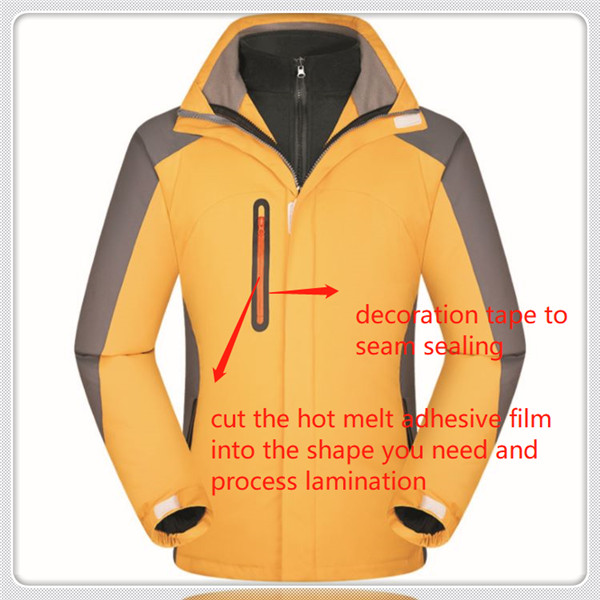 Embroidered Badge
HD357N1 TPU Hot melt adhesive film is widely used at embroidered badge and fabric label which is popular welcomed by garments manfacturers because of it's environmental friendly quality and processing convenience. This is a widely application in the market.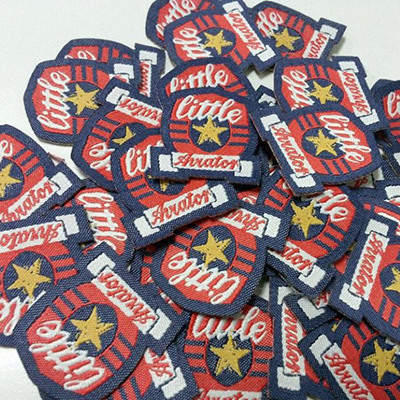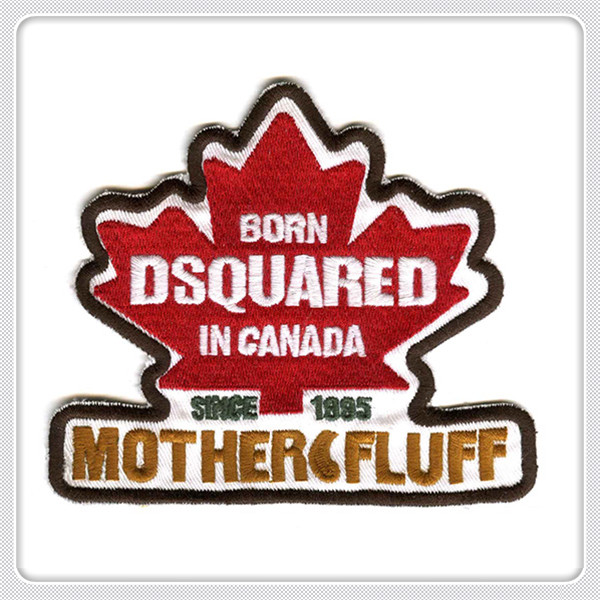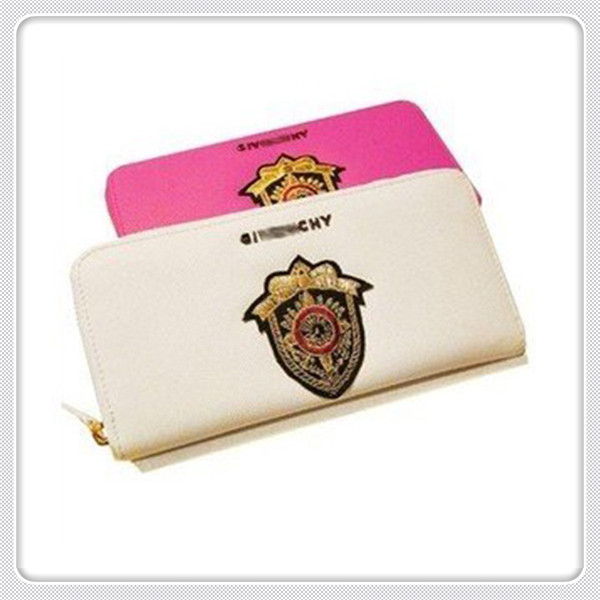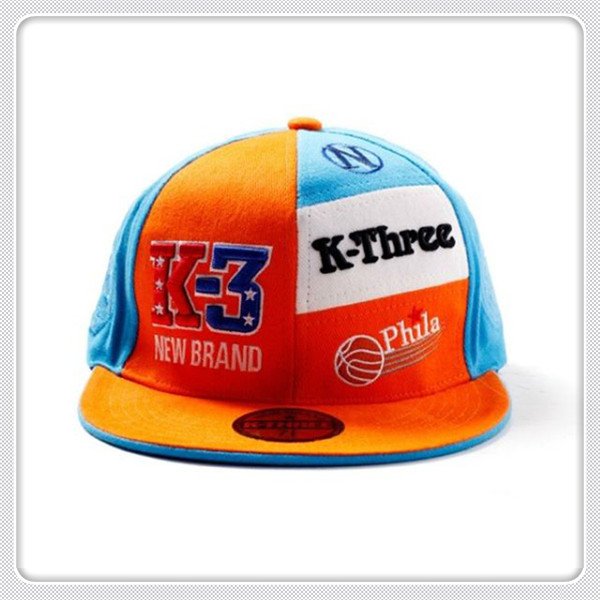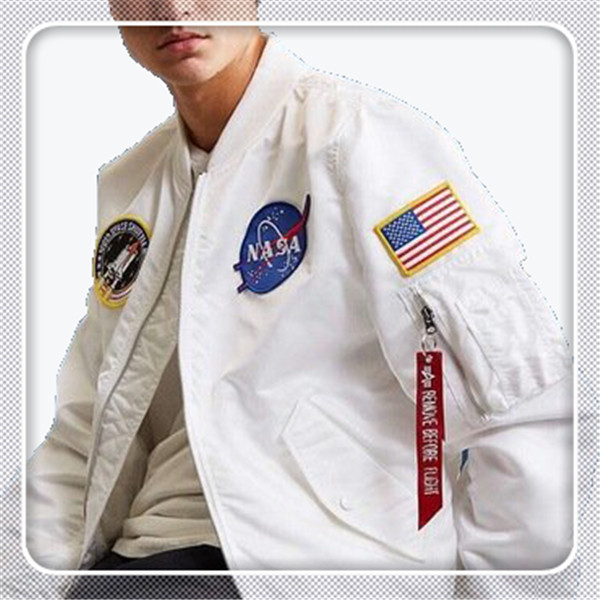 ---
Previous:
TPU hot melt glue sheet for insole
---